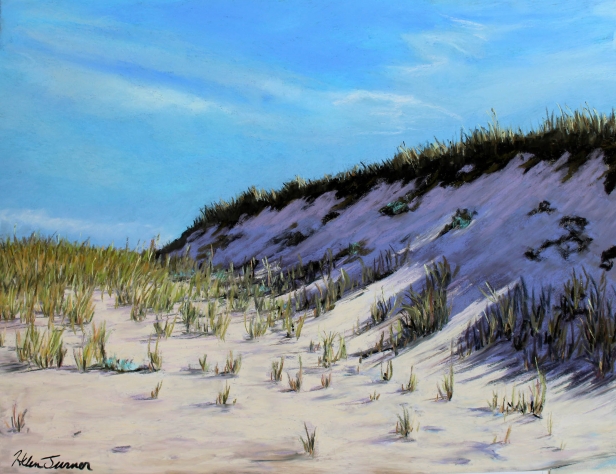 Artwork Details & Purchase »
Wandering,
12x16 pastel painting

The pure joy of creating a piece of art from a blank sheet of paper is my passion, and I hope you will enjoy these pastels as much as I did when painting them.
I am a seeker of the peaceful moment, an unspoiled sandy beach, a quiet walk in the woods. The closer look at a beautiful bloom inspires me to translate the folding shades of color, to stop time forever, on paper. The pastel medium is an immediate pleasure to an impulsive artist.
I am an ex-New Yorker who moved to Kauai in the early 80's, with my camera, flute and oil box, unsure of my future but ready for a change. Since then Iíve had a family, played many gigs, and discovered pastels! I belong to several Pastel societies and art guilds, exhibit in juried shows and paint "en plein air" as much as I can. The pursuit of excellence in pastel is a continuing journey that I would like to share with you.
Latest Paintings

October 03, 2016
I'm Back!!!
What an awesome summer and fall I've had traveling coast to coast!! I can't wait to start posting the new works I'll be starting on, although I am getting ahead of myself here. Part of being a landscape painter is gathering material for new studio work, and I have quite a few ideas for oils and pastels!! New York dunes in mellow afternoon light,outrageous Oregon rocky coastlines and haunting Channel Island sunsets....Please contact me if you have a special request for a Christmas present, so I can set time aside for priority painting!!
Meanwhile, I'm back to teaching, and everything I love on Kauai!!!!
Sincerely,
Helen
More News from the Artist Ľ
Documentary Video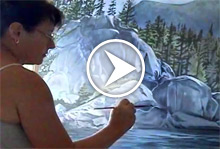 Art Kauai 2016

» Sep. 17, 2016 - Oct. 28, 2016
| | |
| --- | --- |
| » | Kukui Grove Shopping Center, Lihue, Kauai |
Event Details »
»
www.kauaisocietyofartists.org
---